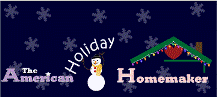 In this post I would like to share my nativity-themed Christmas cards. Each of the past several years I've bought virtually only Christmas greeting cards with a nativity subject. From the Christmas cards received I save the nativity ones and have displayed them as a group.
The cards are displayed on two red metal bows with clips for the cards. They are by Department 56 and I got them from the Book-of-the Month Club years ago.
Here is one hanger as used in 2007
A closeup shows the individual cards with their beautiful designs
This is the other hanger...

Friends, relatives and neighbors know of my preference for nativity cards and so I have gotten quite a few. Some of these cards have been framed.
This is a card from calligrapher Maria Thomas, which I put in a wood frame with a floral motif:
This card was from a student assistant:
I placed this lovely nativity card in a beautiful gilt frame which was a gift from my youngest sister.